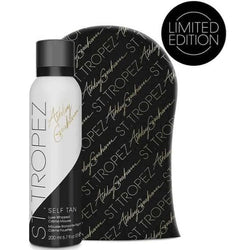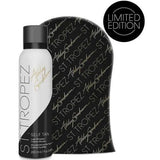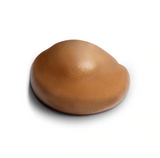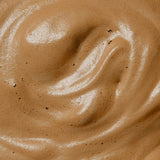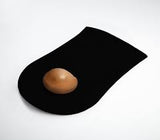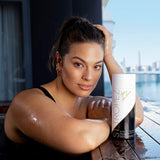 Ashley Graham Ultimate Glow Kit [Limited Edition]
More stock on the way ... yeahh ! 
St. Tropez Ultimate Glow Kit is an enviably honey-hued no matter what the season (or the circumstances). Model Ashley Graham keeps her body glowing top-to-toe with St. Tropez's Luxe Whipped Crème Mousse and with help from her limited edition Applicator Mitt.
A first-of-its-kind hybrid tan from the masters of tanning, Whipped Crème Mousse has the ease of a mousse with the care of a cream to condition your skin while bestowing a natural glow.
Using natural tanning actives with nourishing ingredients to cherish skin and help prolong your glow, this innovative formula is featherlight and laced with a wearable guide for an instant kiss of colour.
The dosing nozzle allows you to control the flow of product (there's never too much on your mitt) and the whipped-crème texture makes this infinitely blendable – distributing with ease for edgeless, effortless perfection ("See ya, streaks!").
Conveniently quick-drying (you can dress and go), the instant dry-down develops over the course of eight hours to a deep dark bronze, while the 'malodour' technology helps to disguise any give-away DHA smell – instead, this envelops your senses with a blend of Ashley's favourite scents: bergamot, white flowers, lilac and cyclamen with sexy notes of musk and amber.
How to use: Use the dosing nozzle to dispense the perfect 'dollop' onto the mitt and apply from toe-to-top with circular motions for optimal blending. Product is touch-dry in minutes and grants an immediate guide colour, while the tan develops over the ensuing eight hours – simply shower whenever you've reached the desired depth of tan to halt the process.
St.Tropez self tan is an award winning UK tanning range.
You will get a beautiful glow all year long with their gradual and instant tanning products. A natural looking tan that lasts for days after just one application, perfect for all of your sunkissed needs.
Preferred self-tan from London Fashion Show high-end designers
Step 1: Exfoliate 24 hours prior to use. Moisturise dry areas including hands, elbows, knees, ankles, feet and any light hair. 
Step 2: For best results, apply to skin using our Tan Applicator Mitt in upward circular motions, ensuring all areas are covered. Finally, lightly glide the excess gel on your Mitt over hands and feet. The product gives a light gleam to guide your application and ensure no missed patches. 
Step 3: Wait until touch dry before getting dressed. No need to rinse off. You will see a glow after 3 hours, but before getting skin wet, allow 8 hours for your natural looking tan to fully develop. 
Step 4: To prolong and maintain your tan, moisturise daily, exfoliate regularly and reapply as required.
Also ! Check our blog for pictures tutorial. 
We think you might like these