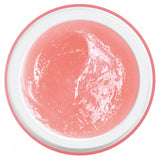 Insta-Masque Exfoliating + Unifying Mask
Nuxe Insta-Masque Exfoliating + Unifying Mask is a gentle exfoliating mask that reveals healthy and beautiful skin is just 2 minutes. The unique formula combines the benefits of Damascus rose water and macadamia oil with a natural-origin powder in order to gently exfoliate the skin. The ultra-sensory gel texture transforms into an oil when massaged onto the skin, for a delicate moment of pleasure.
Main Ingredients: 
Damascus rose water is a legendary source of softness and comfort for sensitive skin;
Macadamia oil, grown in an eco-responsible way in Guatemala, is used in this mask to promote a smooth exfoliation and improve hydration.
How to use:
Apply Nuxe Insta-Masque Exfoliating + Unifying Mask liberally to dry skin, while taking care to avoiding the eye contour area. Leave on for 2 minutes, then massage in circular movements, working outwards, until the gel has completely transformed into an oil. Finally, rinse with running water and reveal your skin's newfound beauty.
Nuxe Story
From its beginnings as a small Parisian formulation laboratory bought out in 1990, in less than thirty years, NUXE has become a global group, present in nearly 60 countries.
NUXE is a French brand founded by Aliza Jabès and a pioneer in natural-origin cosmetology. Passionate about beauty since her childhood, she was particularly interested in the properties of plants, encouraged by her father, a researcher in the field of pharmacy. 
Believing in the importance of promoting her innovative products, Aliza took a decisive commercial gamble by distributing them in pharmacies, at a time when only dermatological skincare products were present in this sector. 
Sought after by women, NUXE products rapidly became bestsellers, with its transformation into a genuine "love brand", the leader in major beauty segments in French pharmacy outlets. 
Best Sellers
A true icon in the beauty product sector, one bottle of Huile Prodigieuse® is sold every 11 seconds* throughout the world.
Huile Prodigieuse® is a genuine feat in terms of formulation, with its 98% natural-origin formula and unique dry texture which is rapidly absorbed without leaving an oily film on the skin. Containing seven 100% botanical oils (Macadamia, Camellia, Argan, Hazelnut, Borage, Tsubaki and Sweet Almond), it nourishes, repairs and beautifies the face, body and hair with unparalleled results.
In addition to its extraordinary intensely moisturising properties, Huile Prodigieuse® is above all a unique sensory experience, with its stand-out recognisable addictive fragrance. Launched in 1991, it rapidly became an essential beauty step, adopted first by French then European women. Sought after due to its natural properties, sensuality and effectiveness, it is currently the leading beauty oil in France and in seven countries!
Nuxe skin care
Nuxe's products stand out due to their natural-origin formulas with their imaginative names, intoxicating scents and delicious textures, which are equally beneficial to body and soul. The art of natural formulation is expressed in each product, designed like a precious composition to enchant the senses and make women even more beautiful. Incredible sensory pleasure and total effectiveness: this is the NUXE effect.
YOUR SATISFACTION IS OUR ABSOLUTE HIGHEST PRIORITY. IF YOU HAVE ANY QUERIES RELATING TO YOUR ORDER, PLEASE USE THE FORM BELOW, AND WE WILL DO EVERYTHING WE CAN TO ASSIST YOU.
ORDER PROCESSING
Sales taxes will be calculated at checkout where applicable. 
We typically ship your order within 24 hours. Where possible, we try to ship the same day. During peak periods, there may be a delay of one day (but we sure try hard to avoid that). Order status will be emailed to you when your order ships.
DELIVERY
Delivery is free for all orders over 350 AED. Otherwise, delivery is 25 AED.
Once your order has shipped, it usually takes 3 business days. If you have not received after 3 days, feel free to contact us using our contact page.
RETURN
We love our customers and your satisfaction is very important to us. We will do everything we can to make you happy.
You can return your product up to 7 days after receiving your order. Please make sure that the products are not used or damaged. Any opened product shall not be refunded. 
 EXCHANGE
If you change your mind and wish to exchange a product, that's no problem. To be eligible, your item must be returned within 7 days of purchase. Please use a trackable shipping method, as we cannot be responsible for missing incoming deliveries. The goods must be unused, in the same condition you received them in and they must also be in the original packaging. We will charge a small freight fee to dispatch your replacement, depending on your location.
Please note 
Beaute.ae will not accept liability for lost orders if you select for your parcel to be left in a safe place or with a neighbour.
Beaute.ae will only consider claims for lost items sent 10 working days after the latest due date.
We think you might like these