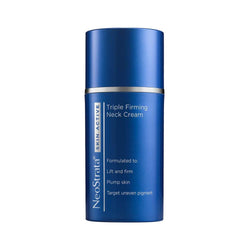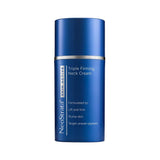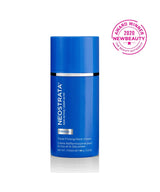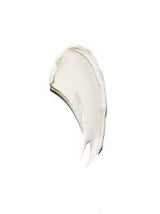 [Firming] Skin Active Firming Triple Firming Neck Cream colletage Rejuvenating Cream
Hydrate, firm and smooth aging skin with Neostrata Skin Active Triple Firming Neck Cream.
Contrary to popular belief, neck creams aren't just face creams disguised under a new name. No matter how committed you are to complexion care, there's one significant area we all seem to neglect: the decolletage. This delicate area is from the chin to the chest is one of the first places on your body to reveal signs of aging, and perhaps the most noticeable.

This unique neck treatment works to combat aging, uneven skin tone and the effects of environmental damage on the neck and decolletage area. Formulated especially for the challenging neck and decolletage area, this clinically proven cream builds volume to plump and firm sagging skin. Pro-Amino Acid helps to stimulate pro-collagen while NeoCitriate promotes new collagen. NeoGlucosamine builds the surrounding support matrix and apple cell extract works to replenish and protect the skin's essential cells.
Main Ingredients:
4% NeoCitriate and Pro-Amino Acid target collagen production. They enhance skin's elasticity and firmness for firmer and redefined facial contours;
8% NeoGlucosamine® which is a building block of the skin's natural Hyaluronic Acid. It helps reduces fine lines and wrinkles and also improves elasticity and firmness. It also provides a gentle exfoliating action. Renewing the skin it helps reduce hyperpigmentation and improve the skin tone;
Vitamin E has antioxidant properties. It helps protect the skin from free radicals and limit the photoaging effects on the skin.
How to use:
Apply NeoStrata Skin Active Triple Firming Neck Cream both morning and evening. Apply onto previously clean and dry skin of neck and décolletage. Gently massage until fully absorbed. 

Neostrata Triple Firming Neck Cream is ideal for mature skin.



We're on a mission to help people by helping their skin.
Our name translates to "new layers." Two words that perfectly describe our skincare philosophy that visible results come from renewing layers of the skin.
The NEOSTRATA® difference.
Our products exfoliate the surface layers of your skin, revealing fresh, new layers.

We develop our products at the ph level that your skin absorbs most effectively.

We target the building blocks of skin's matrix for long-term results.
We have been researching topical skincare ingredients for over 40 years, discovering and patenting some of the best-known technologies, like Glycolic Acid, which have been licensed within the skincare industry worldwide.
We think you might like these