OLAPLEX shampoo and conditioner: TESTED !

Olaplex is the booming brand of 2018 haircare. Why? The active ingredients contained in Olaplex repair broken disulphide bridges and bring damaged hair back to life. We are testing the novelties of Olaplex: Bond Maintenance Shampoo and Conditioner.


What is the originality of Olaplex hair care ?
Olaplex is THE revolutionary hair care. It prevents hair from breaking during chemical straightening, coloring, perming, treatment or bleaching. Already damaged hair is repaired again with an Olaplex treatment.
Hair become stronger and regain all their shine. The key to this "hair miracle," which we have waited for years, is its original active ingredient, which repairs from the inside out broken disulfide bridges that can be destroyed during chemical treatments.
Bond Maintenance Shampoo No 4 and Conditioner No 5 The Olaplex family has grown: in addition to Olaplex # 3, the Olaplex home treatment, the shampoo and conditioner that contain the revolutionary ingredient.
Olapex Conditioner # 5 restores natural hair structure, repairs and hydrates your hair without weighing it down. In addition, this conditioner prevents frizz and gives your hair maximum shine. It is suitable for all hair types.
How should they be used ?
For the best result, treat your hair first with Olaplex Hair Protector # 3. Then use shampoo n ° 4. Distribute a small amount on wet hair, massaging well, then rinse again. You can repeat the operation as needed.

To complete the Olaplex treatment, then use conditioner n ° 5. Apply it generously to the lengths and ends, leave it on for 3 minutes and rinse thoroughly.
Olaplex shampoo and conditioner to the test
Our collaborators Sandra and Mina both have blond hair and are therefore "fans" of Olaplex. They were impatiently waiting to be able to test the novelties. What are the new products worth?
Sandra - long, thick, bleached blonde hair with extensions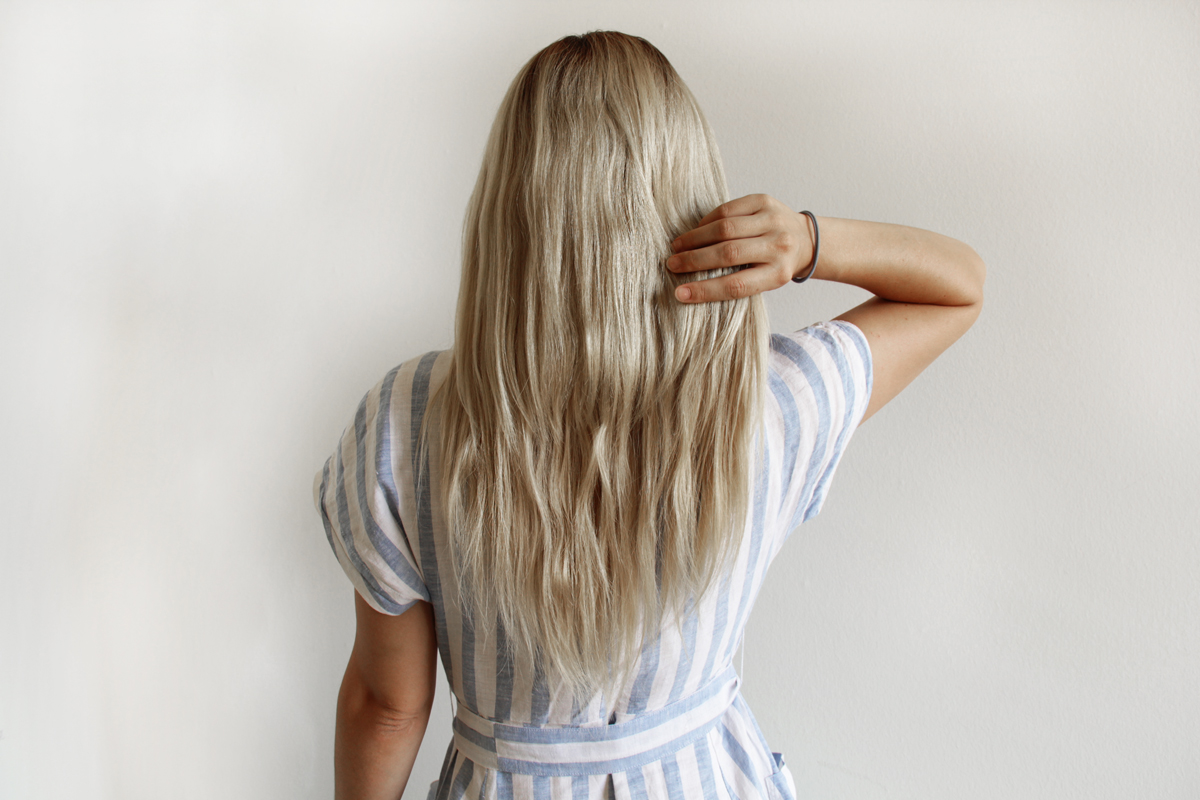 "I've always been a huge fan of Olaplex # 3. So I was really excited about the shampoo and conditioner launch. And I was very happy to be the first to be able to test them.

Upon application, we notice that the hair is soft and supple to the touch. What I find great is that very little of the product is needed - a good thing for the wallet. Normally I always use a mask with every shampoo, it wasn't necessary with these products. With the exception of course of Olaplex n ° 3 which I applied before washing and which gives extra flexibility. After using the new products, my hair looks great and glows with health.

I am a fan of the new products and will be sure to continue to use them. "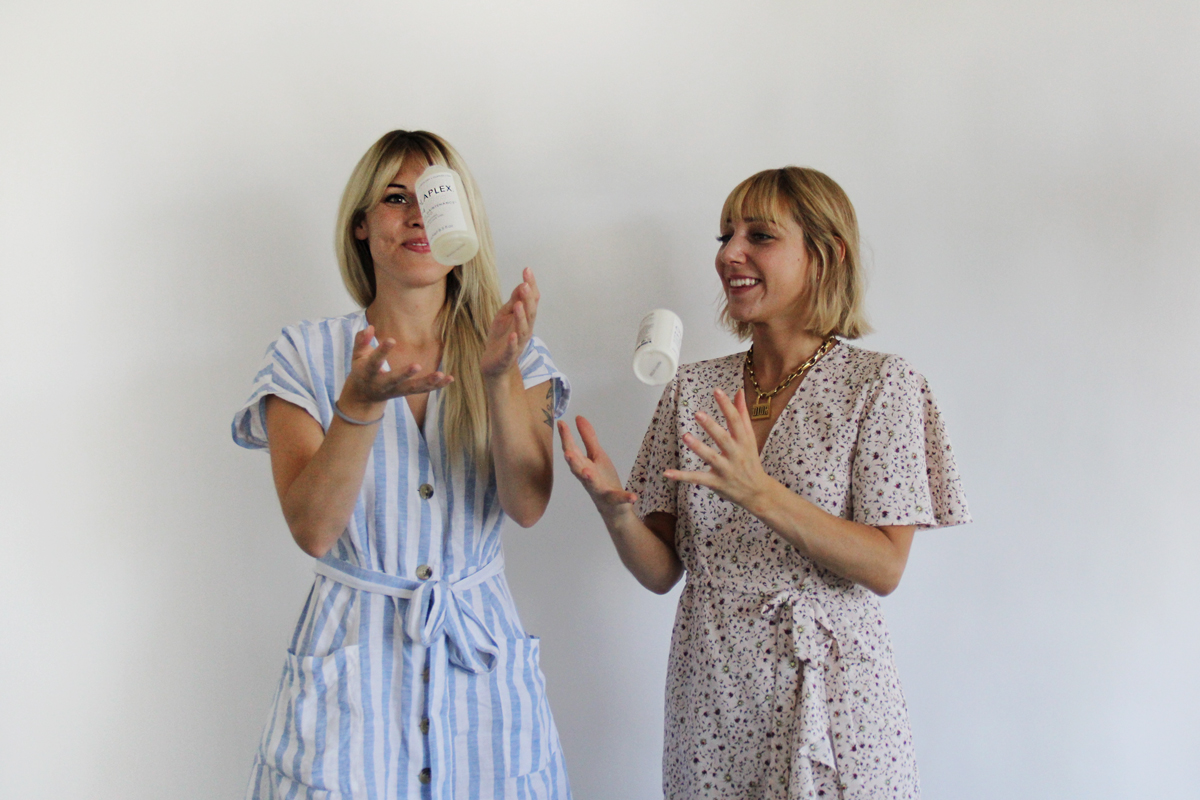 Mina - short, fine, blond and chemically straightened hair
"Yes, even short hair can be damaged. My passion for blond, chemically straightened hair puts a strain on my hair structure. Olaplex is the only way I can keep my hair healthy and shiny. So far I use Olaplex # 1 and # 2 for hair color and once a week at home Olaplex # 3.

My hair is certainly damaged, but beautiful despite everything. That's why I've always used a volume shampoo so far. The treating shampoos weighed down my hair too much at the roots. So, to be honest, I was a little scared of Olaplex shampoo.

But luckily, Olaplex's Bond Maintenance Shampoo No 4 didn't weigh down my roots at all. On the contrary, my hair had a nice volume. Olaplex Conditioner No 5 has an intense conditioning effect, after use, hair feels like after a mask, rather than after a conditioner.

After using these two products my hair has a lot of volume and feels neat to the touch. In the sun they really glow and shine brighter than with the shampoos I have used so far. I don't want to return these products anymore! "